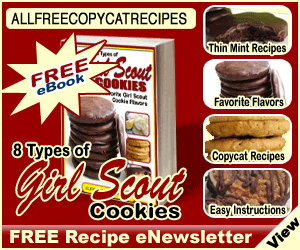 Free eCookbook: Your Favorite Girl Scout Cookie Flavors, featuring 13 pages of different varieties of Girl Scout cookies!
Get this brand new FREE eCookbook collection of Girl Scout cookie varieties, perfect for when you're craving Girl Scout cookie flavors of the different Girl Scout cookies. This eCookbook is full of mouth-watering and easy types of Girl Scout cookies, including one of the best-selling Girl Scout cookies including:
Thin Mints
Tagalongs
Do-Si-Dos
Samoas
and more
This post may contain affiliate links, please see my disclosure policy here.