I recently received a beautiful and unique cow horn bracelet for review. Not only is this a gorgeous piece of jewelry but it is comes with an equally beautiful story. The bracelet is one of many creations made from a Haitian artist as part of the Heart of Haiti project sponsored by
Macy's
.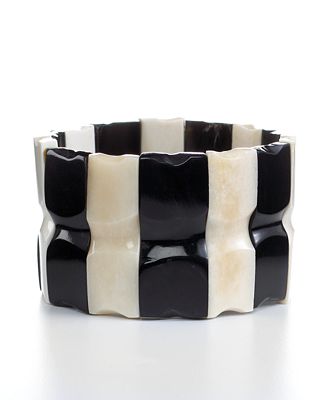 The sales of Heart of Haiti products at Macy's put real, sustainable income into the hands of the artisans who create them, changing their lives in remarkable ways. The Heart of Haiti collection includes an incredible array of products hand-made by the artisans of Haiti. Using primarily recycled materials, the collection includes home décor items such as quilts, metalwork, paper maché, painting and jewelry. Items range in price from $5 to $124.
Each item comes with an individual hangtag designed to connect cultures through business, art and understanding Available exclusively at select Macy's (25 stores including 5 flagships) and on macys.com through a unique partnership with Fair Winds Trading & The Clinton Foundation, Heart of Haiti is was built upon the principle of trade instead of aid.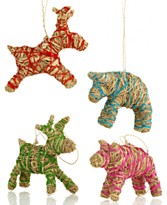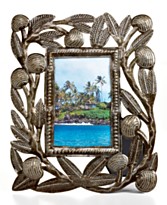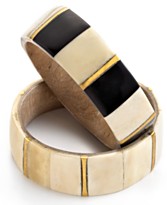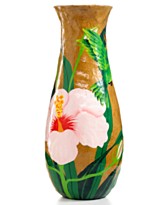 Not only do I love my bracelet but I am truly touched knowing that its sales are allowing those devastated by the earthquakes of 2010.
The collection showcases 40 different home decor items. Accessories include vases, candle holders, serving trays, picture frames, mirrors, coasters, necklaces and more. What a great holiday gift would it be knowing you have a beautiful item to give and you are helping Haitians rebuild their lives.
Now enter to win Heart of Haiti Picture Frame, Metal Breadfruit 4″ x 6″ ( a $45.00 value).
Disclosure: I was provided with the above mentioned products in order to facilitate a review. The opinions expressed are entirely my own and are always in the best interest of my readers.
This post may contain affiliate links, please see my disclosure policy here.