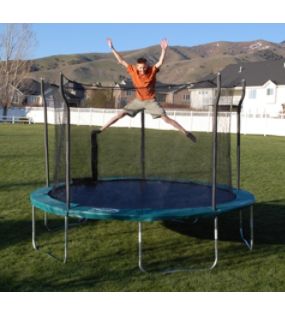 Sears Deal of the Day! Propel 12ft Trampoline with Enclosure $199.99 (SAVE $150.00 Reg. $349.99)!
The Propel 12 foot Trampoline is a great addition to any backyard. With the ultra-smooth bounce, controlled by 70 galvanized steel springs, and the Impact-Absorbent Enclosure System, plus the thick Sure-Lock frame pad, Propel Trampolines reach the paramount of safety. And with our engineered steel joint brackets to speed assembly and increase stability, your Propel Trampoline is sure to provide hours of satisfaction and delight throughout the seasons. Whether it's a warm summer morning, or a day after school, you and your children will be sure to enjoy the Propel 12 foot Trampoline
This post may contain affiliate links, please see my disclosure policy here.